Ingredients
1 Tbsp salted butter (using vegan butter or olive oil, if desired)
1.5 tsp turmeric powder
1 tsp cumin powder
1 ½ cups long grain rice, such as jasmine or basmati
1 can full fat coconut milk
2- 2 ½ cups low sodium vegetable or chicken broth
2 cups roughly torn greens such as kale, chard, or spinach
¼ cup extra virgin olive oil
1 can chickpeas, drained and patted dry
½ tsp ground ginger
Optional: naan bread, Greek yogurt, hot sauce, avocado, and sauteed kale

---
Directions
First cook your rice either in rice cooker or over stove.
Stove: First melt the butter, add the turmeric, and crushed red pepper flakes in a medium pot over high heat. Add the rice and toss to coat. Stir in 1 ½ cups of broth, coconut milk, and a pinch of salt, bring to a boil. Add the greens on top of the rice, but do not stri. Cover with a lid and cook on low for 10 minutes then turn the heat off completely.
Rice cooker: Place all ingredients in rice cooker, combine and top with greens. Turn on and rest of recipe as follows. Let the rice sit, covered, for another 10 minutes. Add up to ½ cup broth or to your preference.
2. While rice cooks, make the chickpeas. Heat skillet over medium heat. Add the oil, chickpeas, ginger, a pinch of red pepper flakes and salt. Cook, stirring occasionally until the chickpeas are crisped (8-10 minutes)
3. To serve, divide rice among bowls, top with greek yogurt and other preferred toppings.
NUTRITION: Serving Size:1 Calories: 1082 Carbohydrates: 148g Protein: 42g Makes 6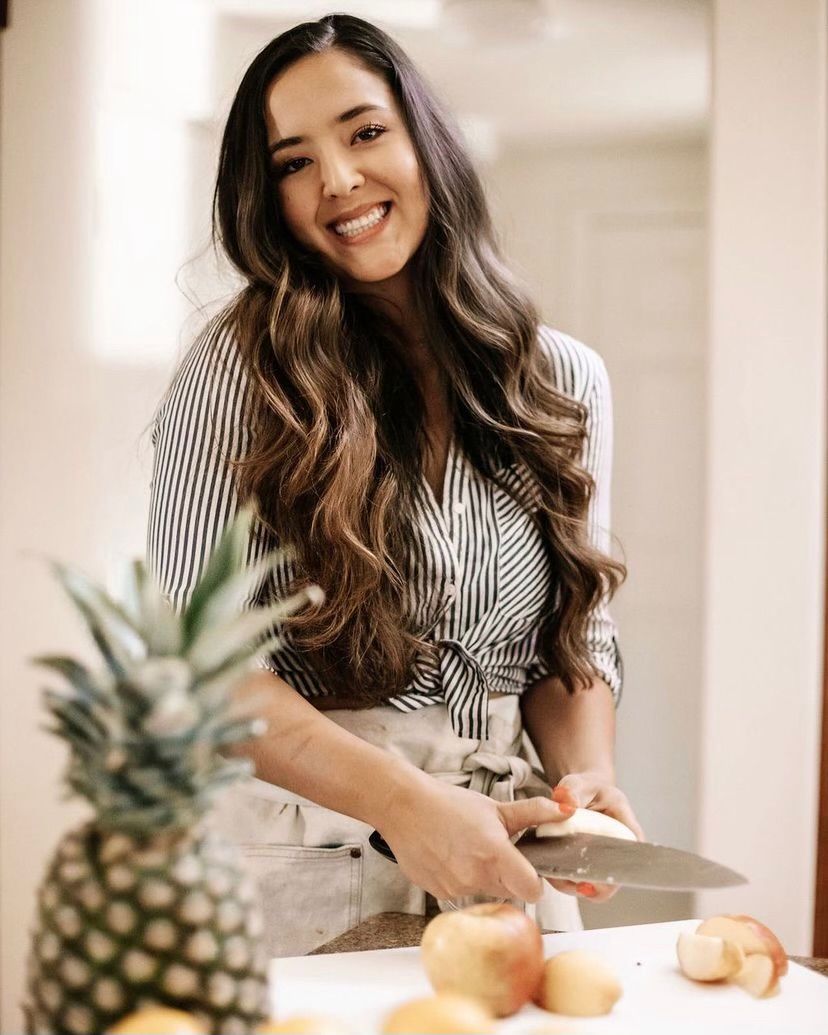 Natalie Soeter is a Cornell Certified Health Advocate and private chef in Los Angeles.
@nataliesoeter