I have to share my joy - I DID IT!!! I got my full-term, unmedicated VBAC that I was ferociously praying for! After a traumatic emergency C-section at 30 weeks with my 5-year-old, this is the most redemptive, sweet, incredible moment I could have received from God.
My baby was born 37 Weeks, 6 Days
August 16th 1:37am
6 lb 7 Oz, 18.5 Oz
I dealt with prodromal labor and insane lightning crotch for over 3 weeks. I was miserable, felt like I couldn't go anywhere, and was really starting to doubt my ability to do this.
At my midwife appointment, we had a very frank and honest conversation about the risks to my scar/risk of uterine rupture if we allowed these prodromal labor contractions to go on for much longer. Even though she is incredibly naturally minded, she highly recommended I get a sweep and then go in to the hospital for AROM. I was a little bit bummed, because I really was hoping for natural, spontaneous rupture of the membranes. But after our talk, I agreed to surrender if that meant that I could still give my natural birth a shot.
I came in at 6:30pm. Labor was slow to pick up, and I was starting to wonder if a repeat section was just my fate. But once it picked up - yowzas 😳🤯 He was sunny side up for most of it (turned at the last minute) so the back and butt pressure was simply unbelievable. All I can say is... this was literally the toughest thing I've ever done. But I did it!!! I am still in shock.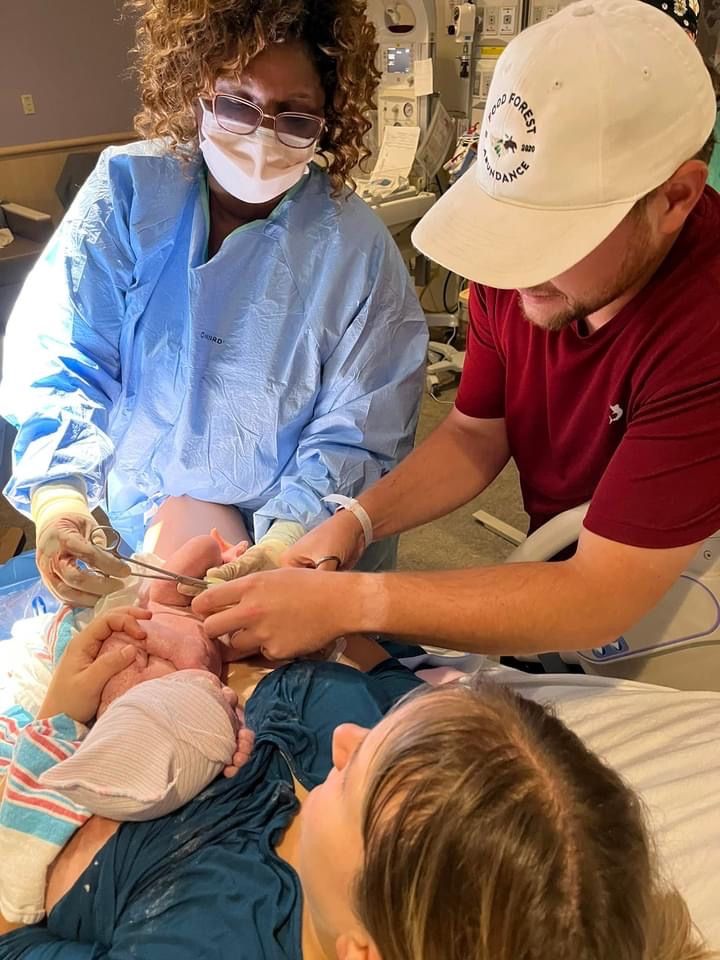 I did have a few 1st degree tears, but had to have no pitocin (before or after - we played the wait and see approach with the bleeding afterwards and so far, so good 🙏) and zero other medications.
Our Heavenly Father is always with us. Call upon Him and you will find the strength of the spiritual warrior you are! Bless all of you and your beautiful birth journeys, regardless of how they get here! 💜💜💜
Birth Story shared by Stacey DaPrato
For additional positive birth stories visit our website or our blog!